Remember way back to when you were learning to tie your shoes or braid your hair? The way the shoe strings or sections of hair weaved around each other was purposeful. Odds are, if you tugged at one of the shoe strings or strands of hair, all of your hard work would be unraveled. Your strings or sections of hair were bound together to form exactly what you were looking for ­— a perfectly tied knot that you hoped would stay put all day, or a perfectly bound braid.
Looking back on her career thus far, Michelle Klieger, a 2015 MS-MBA alumna, views her MS-MBA degrees similarly to the art of tying shoes or braiding hair. Her degrees have served as a common thread, weaving their way into forming her career and helping her achieve her goals in many ways.
Previously the director of international programs and policy for the American Seed Trade Association, a move to New England and a desire to stay in food and ag sparked an idea to venture out on her own. Fueled by a combination of her previous industry experience and the confidence, strong foundation of knowledge and learnings about many sectors of ag she gained from the MS-MBA program, Michelle founded Stratagerm Consulting.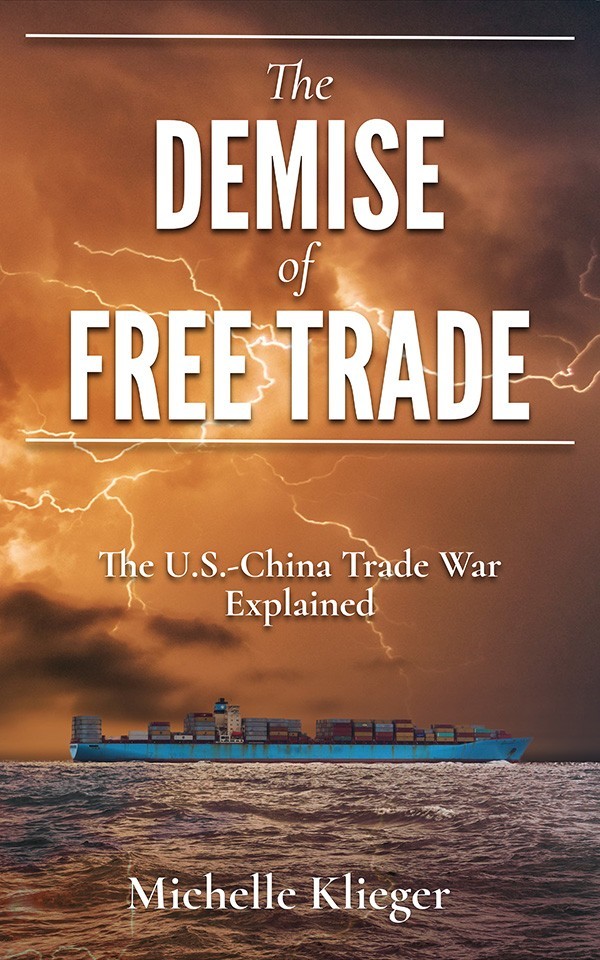 Since founding Stratagerm in 2018, Michelle has been weaving her MS-MBA thread into a career full of accomplishments, none short of using her trade policy expertise to author her book, The Demise of Free Trade: The U.S.-China Trade War Explained, and working as the lead economist on a Walton Family Foundation project looking at market forces to diversify crops in the upper Mississippi River Basin to improve water quality.
These are certainly accolades to be proud of, but Michelle's thread doesn't stop there. To continue building her brand and credibility, she's also put her industry experience and writing and speaking skills to work by assuming an adjunct faculty position at Bentley University teaching microeconomics. While the MS-MBA taught her to use economics in a real-world, applicable way, she feels teaching introductory economics has given her a well-rounded, deeply-rooted understanding of the subject as a whole.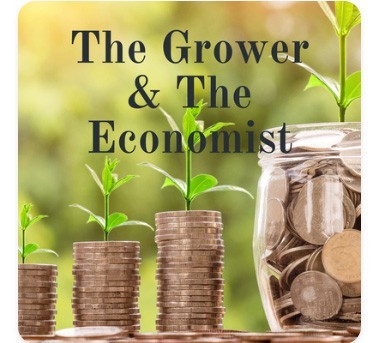 Additionally, Michelle started The Grower and The Economist podcast with grower Peter Konjoian, sharing expert insights to help small and medium-sized growers adjust to the rapidly changing farm environment. Her book, teaching and podcast have given her the opportunity to explore both sides of the equation in terms of huge, international trade policy and smaller supply chains and growers, and being her own boss has given her the freedom to further dive into specific areas that interest her.
Michelle feels that the MS-MBA not only equipped her with tools and insights she's been able to use in these explorations and building her impactful brand, but also provided her with an extensive network of peers and a tight-knit cohort she says is equally as meaningful as the educational aspect of the program. For example, her Purdue University ties led her to discovering Mario Ortez's Consumer Corner* guest article, In Favor of Differentiation.
Mario is a PhD student in Purdue's Department of Agricultural Economics and a coffee grower. Michelle was fascinated by Mario's writing about his path to growing crops, discovering how to sell his coffee and who to sell it to while building a brand. As she and her podcast co-host have heavily discussed the topic of marketing and how much farmers should really be expected to market, Mario's experience made him a perfect podcast guest to chat about all things marketing, farming and differentiation. [Listen to this episode of the podcast here.]
What direction does Michelle see her thread weaving next? Well, she feels much of her career thus far has been focused on the science-driven aspects of economics and the rules of supply and demand. Now, she's putting the business side of her dual-degree to work. For example, her work with the Walton Family Foundation led to a similar project examining switching from high water crops to low water crops in the Colorado River Basin. While these projects began as economic projects by understanding the market forces influencing farmer decision making, they evolved into evaluating business opportunities and interventions to change the system. Moving forward, she sees herself taking her career and expertise to the next level, using her well-rounded knowledge to aid firms in evaluating business decisions and opportunities.
The benefits that can be drawn from the education, application, cohorts and connections gained through the MS-MBA program are infinite, and Michelle plans to continue threading them into her career and leaving her footprint on the industry.
Want to collaborate with Michelle? Reach out!
*Consumer Corner is a research-driven, weekly publication that brings consumer-derived lessons and insights straight to the agri-food industries by Purdue's Department of Agricultural Economics Associate Head and Professor, Dr. Nicole Olynk Widmar.
As salespeople, we thrive on building relationships, expanding our network, interacting with our customers and growing our business. I don't want to say it's the thrill of the chase, because I hate the analogy that customers are to be preyed upon. Each and every one of our customers is more than just a number to us — they are a face, a name, and a story with a family, goals and desires. We don't secure a new customer and call it a day. Securing a sale marks the start of a new (or renewed) relationship.
It was clear before and even more so now after the events of the last 12+ months — data-driven decision making is crucial for companies aiming to remain profitable and competitive in today's markets. However, beyond simply basing decision making on data, companies must take this a step further and fully embrace the concept of competitive intelligence to truly be successful. In the food and agribusiness industry, we are no exception to this rule.
Technological advances are being made in many areas such as big data, biotechnology, robotics and machine learning, just to name a few. These technological improvements have trickled down into everyday life in the forms of widely available internet connection and cell service. Any piece of information can be accessed by a few clicks of a mouse or a few swipes on a phone. Mobile banking is no exception, and it has the potential to become a standard business practice. Mobile banking still lags behind other forms of technology in terms of adoption as some people still prefer to use other means such at Automated Teller Machines (ATM) or drive through banking. However, the rate in which people are adopting mobile banking is increasing rapidly.