MS-MBA Degree
Take the degree you already have and add two from well-known, reputable universities with the MS-MBA in Food and Agribusiness Management.
To successfully lead in today's complex food and agribusiness marketplaces, you need general business management expertise and industry-specific knowledge. The MS-MBA in Food and Agribusiness Management is the only industry-focused graduate program that allows you to continue your career while pursuing two master's degrees from reputable universities—an MBA from the Kelley School of Business at Indiana University and an MS in agricultural economics from Purdue University's College of Agriculture.
Publication Spotlight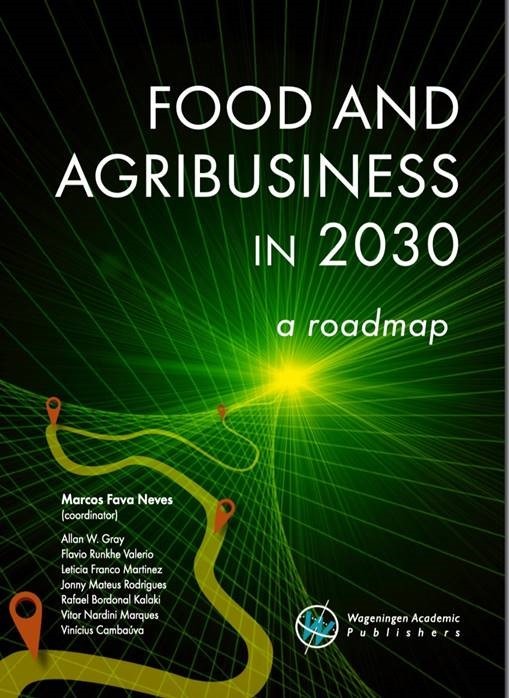 Congratulations to Dr. Allan Gray on the publication of his new book on the future of food and agribusiness, written with Marcos Fava Neves during his year-long research assignment in Brazil.
'Food and Agribusiness in 2030: A Roadmap' offers tools for understanding our new macro environment.
MS-MBA Plan of Study
The plan of study is the order that you and your Purdue cohort will move through the program.
Program Residencies
While this program is delivered primarily online, it does have five, one-week residency sessions built into the model.
Capstone Project
This program requires completion of a capstone project, instead of a master's thesis.
Top Reasons to Choose the MS-MBA
"Go to class" when and where you want
More than 85 percent of the MS-MBA is delivered online, and you don't have to log in at a specific time or place. You control when and where you want to study based on your schedule.
Earn two degrees from well-known universities
In 27 months, you'll earn an MBA from Indiana University's Kelley School of Business, a top 10 business school, and an MS in agricultural economics from Purdue University's College of Agriculture, ranked #5 in the world by Quacquarelli Symonds. Concerned about online delivery? The MS-MBA program online curriculum mirrors what you would find on each campus.
Learn relevant and immediately applicable content
Credentialed faculty members balance theory with real-life application to strengthen your critical-thinking skills. Through the capstone project, you transfer classroom concepts to the workplace by focusing on a significant issue at your company.
Network and build lifelong relationships
Your MS-MBA classmates represent various sectors of the food and agribusiness industries. By exchanging experiences and ideas through online courses and five one-week residencies, you expand your professional network and establish lifelong friendships.
Experience global business situations
Exploring issues from a global perspective throughout the MS-MBA prepares you for the ultimate experience—a one-week international residency. The trip exposes you to first-hand global business situations and solidifies classroom discussions surrounding international challenges and opportunities.
Purdue's College of Agriculture is ranked #3 in North America and #5 in the world by Quacquarelli Symonds (2023).
IU's Kelley School of Business is ranked #1 in the U.S. and #7 in the world for distance MBA by QS Intelligence Unit (April 2021).