Gobble, Gobble; What do You Want from That Turkey?
Author: Dr. Nicole Olynk Widmar, Associate Head and Professor, Purdue University, Department of Agricultural Economics
Gobble, Gobble! We're hoping you have a Happy Thanksgiving this week! If you're like 87% of U.S. households we have studied, you're probably going to have turkey for Thanksgiving dinner.
As an aside, gobbles might be the most popular sounds thrown around for turkey references, but they're far from the only sounds of the turkey; check out Turkey Sounds from the National Wild Turkey Federation if you're interested in hearing more.
We know people like food that tastes good, and we know that turkeys were positioned to be a bit more expensive in 2021, but it's seldom we buy an entire turkey; it really only happens around Thanksgiving or other traditional winter gatherings. We published a paper studying U.S. household's demands for whole turkeys in Poultry Science in 2020 titled Willingness to pay for whole turkey attributes during Thanksgiving holiday shopping in the United States. From that work, we learned that despite confidence in cooking a whole turkey being expressed, many Thanksgiving chefs are reporting thawing meat using improper methods. We also learned that there was positive mean willingness to pay for free range turkeys, turkeys fed a vegetarian diet, and prohibiting antibiotics and hormone usage. Key findings have been summarized here: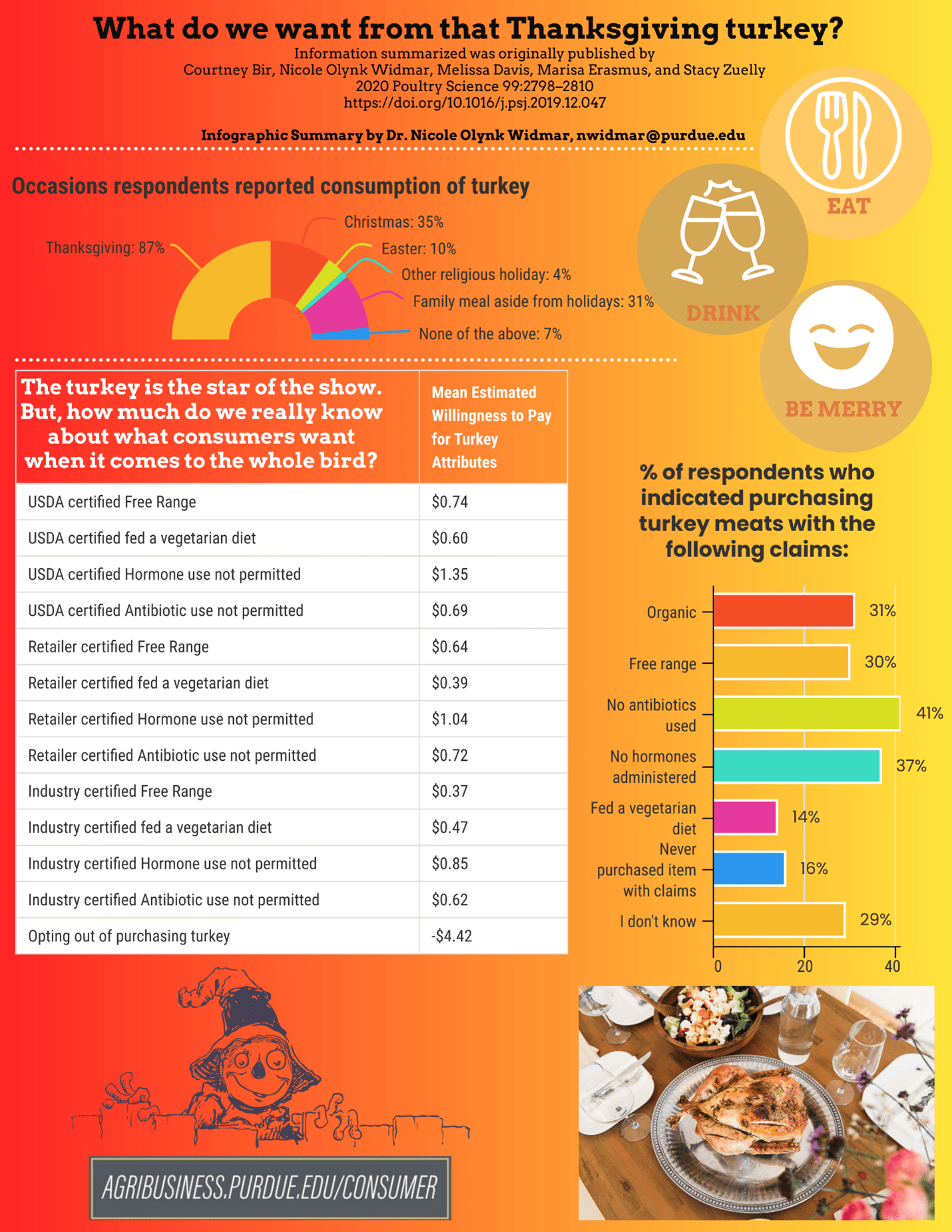 A downloadable version of this infographic is available here.
ConsumerCorner.2021.Letter.37