Author: Nicole Olynk Widmar, Associate Head and Professor, Purdue University, Department of Agricultural Economics
With The Wall Street Journal headlines like "Soaring Inflation Pushes Halloween Candy Prices Scary High" leading the week ahead of Halloween 2022, there was some concern about whether rising prices would put a damper on the festivities. The Senate Ag Committee Republicans even developed a graphic entitled Most Expensive Halloween Ever, showing a 13% increase in candy and chewing gum prices — the highest since data was recorded.
Given the pre-holiday jitters this year, we wondered what this year's sentiment would be surrounding Halloween. In 2020 the story was largely about how to celebrate safely given the pandemic. While we were worried about the positivity surrounding Halloween in 2020 given the lack of positivity in much of anything when it rolled around that year, the sentiment was 81%, which was even higher than in 2019. People adapted and celebrated their adaptations; bring on the socially-distanced trunk-or-treats! Then, the 2021 story was one of attempts at return to normal; gone were the top mentions of sickness and safety and welcomed back were Happy Halloween and scary costumes.
For 2022, it was a "Happy Halloween" after all … despite fears of expensive candy and goodies dampening fun, the overall sentiment was high at 80%, and the top conversations were very much Halloween fun focused without much widespread chatter about the costs associated.
Now, given the talk of food prices as we approach Thanksgiving and the December holidays, will public attention turn more obviously to the rising costs of grocery items? At this point, it's open season for Fall and Winter Holidays 2022 … time will tell.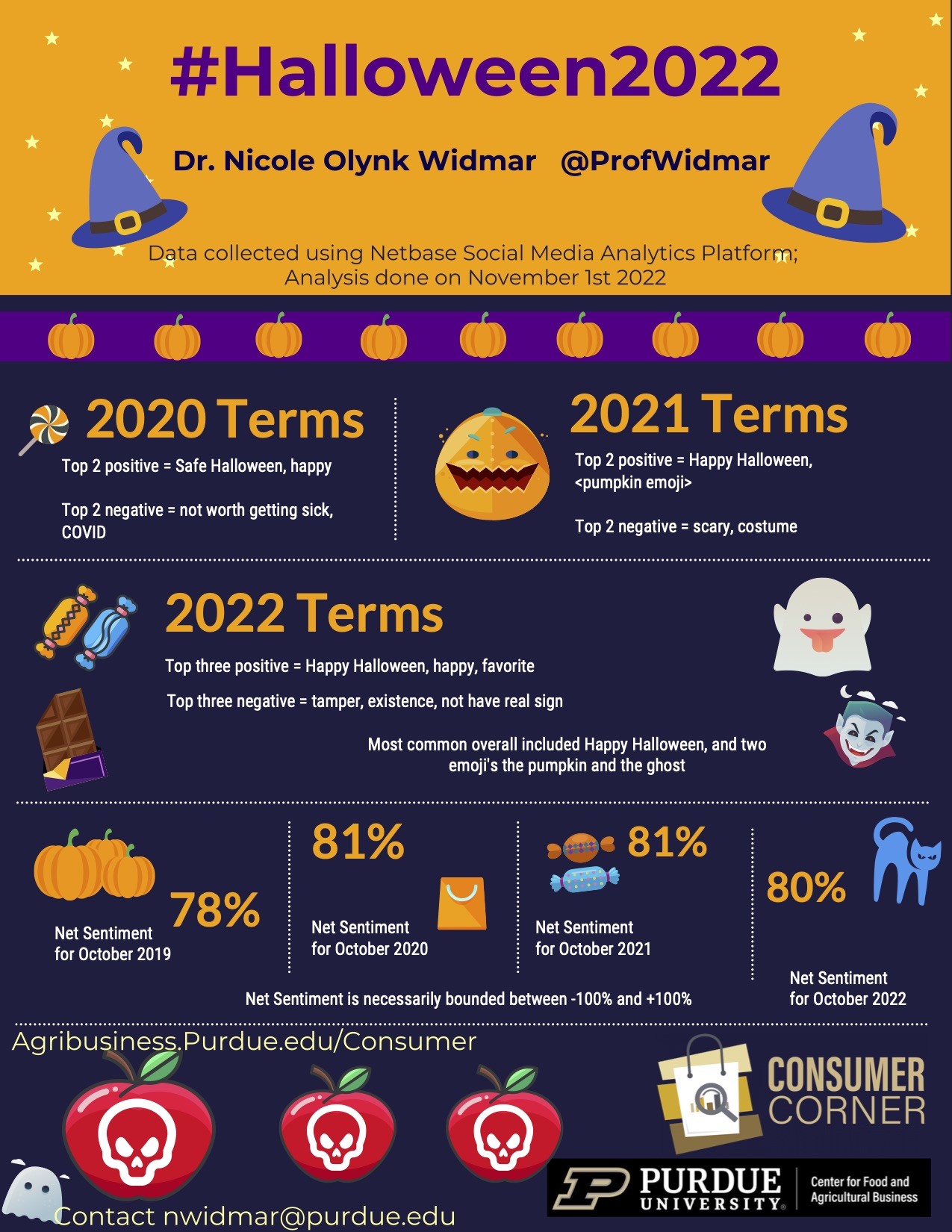 ConsumerCorner.2022.Letter.41