Communicating Socially Charged Issues
Author: Nicole Olynk Widmar, Associate Head and Professor, Purdue University, Department of Agricultural Economics, and Candace Croney, Associate Vice Provost for Diversity, Equity, Inclusion and Belonging & Director of the Center for Animal Welfare Science, Purdue University
"I want people to know that folks who farm animals actually like animals and have compassion for what they experience." Dr. Candace Croney, April 6th, 2022 in the Consumer Corner Micro-Course Consumer-Driven Changes in Ag Market Channels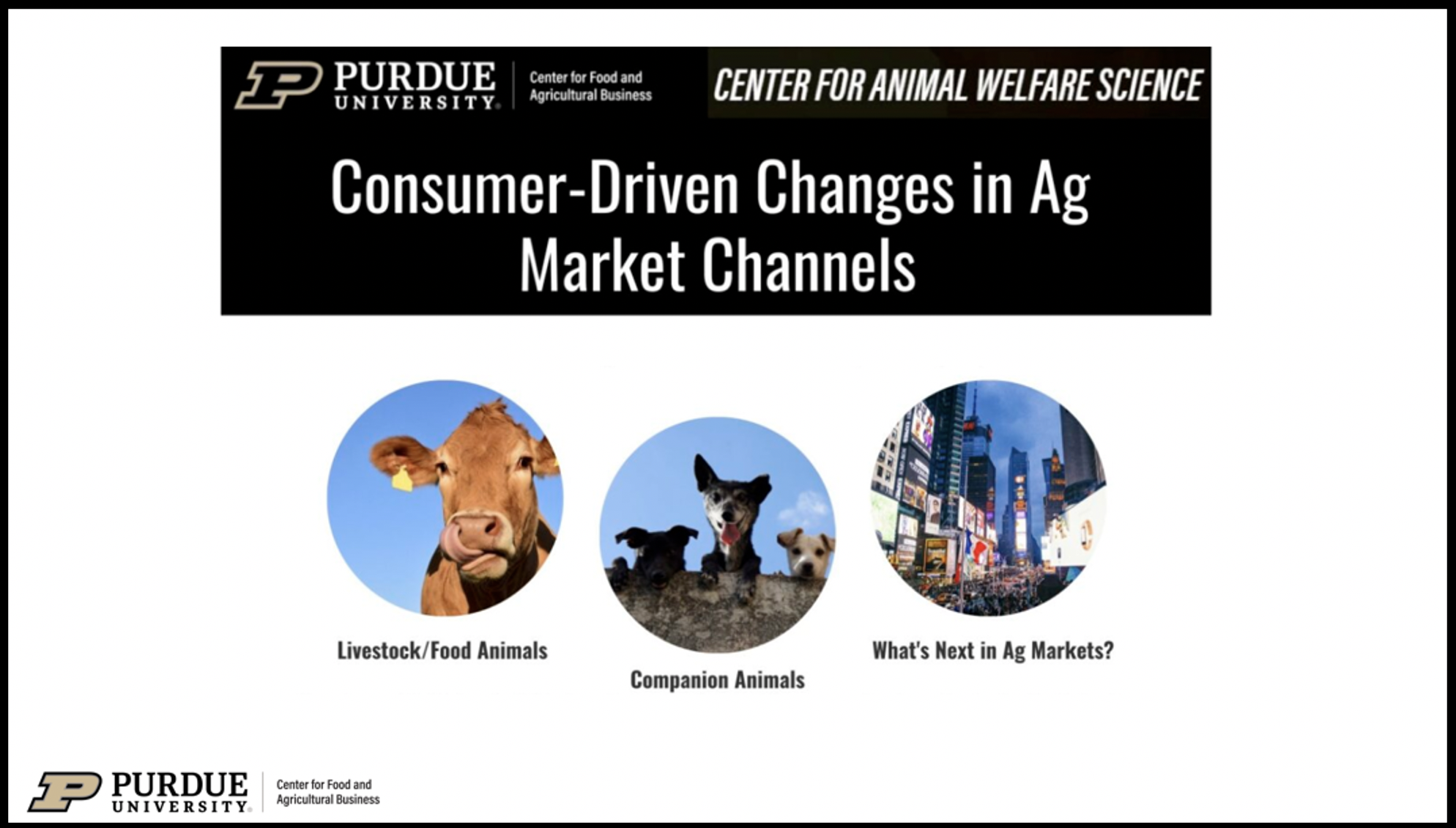 You may have seen back in April 2022, Consumer Corner partnered with the Center for Animal Welfare Science's director, Dr. Candace Croney, in an attempt to look at livestock and animal welfare through the lens of consumer-driven changes in a marketplace. Why? Because we see the pathways to these changes in agricultural market channels that we've worked on for years now 'repeating themselves'. In short, animal welfare is a highly contentious and socially charged issue which has changed the landscape of animal agriculture (changed being past tense) and continues to shape (present tense) how animal agriculture and all of the related industries (i.e., meat, milk, fiber) do business.
In the past we have sought expertise on how to walk-the-walk which backs up our own talk, we've delved into mis/disinformation, and even urged finding paths to progress without relying on consensus which may never come.
Recently, Candace Croney shared with us her tips for communicating on socially relevant issues, including sharing your vision, bridging disconnects, empowering others and addressing the prickly issues of credibility and trust deficits.
ConsumerCorner.2022.Letter.35