Thank you for choosing to learn, challenge yourself and grow through the MS-MBA in Food and Agribusiness Management. Your experience brings immense value to this program and to the Center for Food and Agricultural Business. Consider this a page to congregate and stay in touch with us on how your degree is taking your career to new heights. If you are interested in attending one of our Center programs or if there is ever anything we can do for you, don't hesitate to reach out.

Thank you and Boiler Up!


Allan Gray
Purdue University Center for Food and Agricultural Business
Congratulations to 2020 Capstone winner Cain Thurmond and his advisor Dr. Paul Preckel! Cain is the Senior Account Manager – Paper and Forest Sales, for CSX Transportation. He received the award based on his project, 'Positioning CSX Corn Supply Pricing for Profitable Sustainable Growth'.
Congratulations to Carmella Rashed-Dawes (2010-12) who recently named Global Director of Regulatory Affairs for Bombo QSR!
Do you know someone that would be a good fit for the MS or MS-MBA program? Enter their details below so that we can reach out to them with resources and assistance.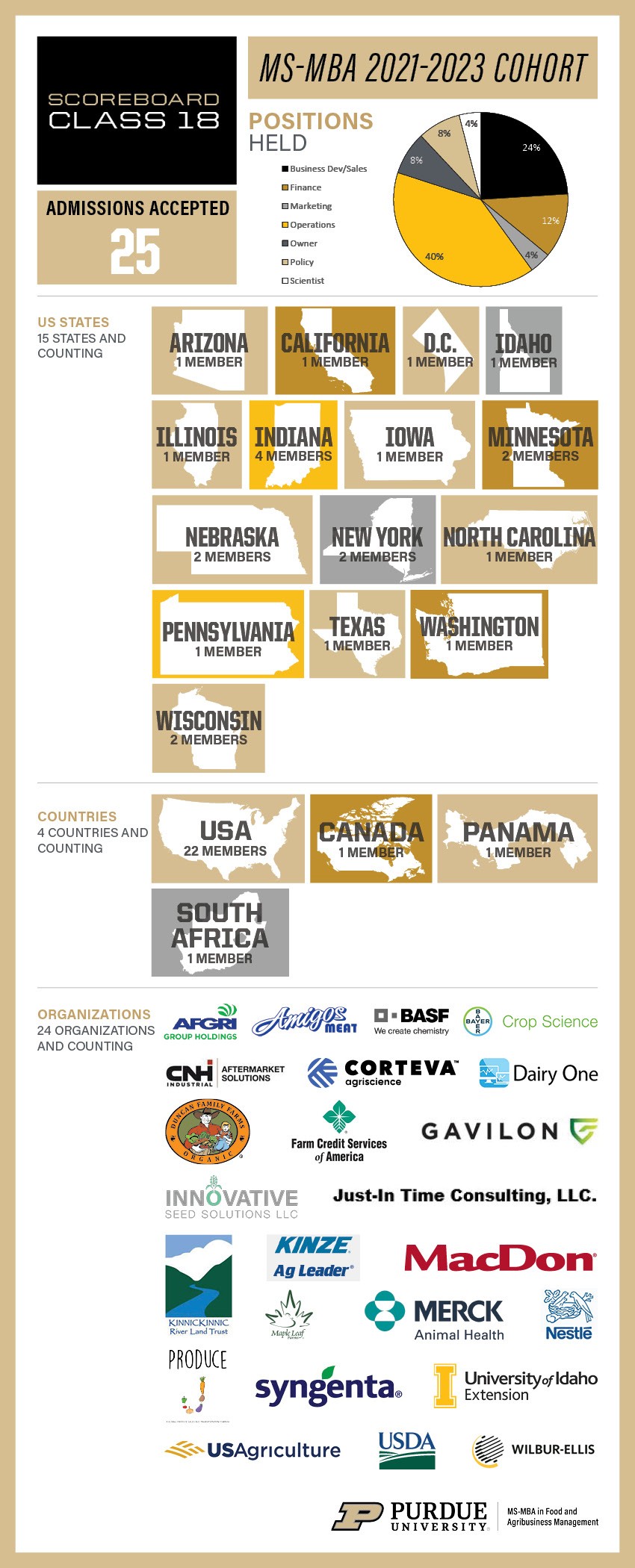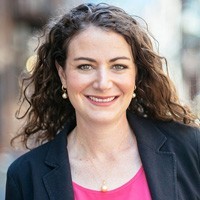 Michelle Klieger
President and Founder, Stratagerm Consulting
Remember way back to when you were learning to tie your shoes or braid your hair? The way the shoe strings or sections of hair weaved around each other was purposeful. Odds are, if you tugged at one of the shoe strings or strands of hair, all of your hard work would be unraveled. Your strings or sections of hair were bound together to form exactly what you were looking for — a perfectly tied knot that you hoped would stay put all day, or a perfectly bound braid.
Looking back on her career thus far, Michelle Klieger, a 2015 MS-MBA alumna, views her MS-MBA degrees similarly to the art of tying shoes or braiding hair. Her degrees have served as a common thread, weaving their way into forming her career and helping her achieve her goals in many ways.
Need to Update Your Contact Info?
Contact Information Update Form