Thank you for choosing to learn, challenge yourself and grow through the MS-MBA in Food and Agribusiness Management. Your experience brings immense value to this program and to the Center for Food and Agricultural Business. Consider this a page to congregate and stay in touch with us on how your degree is taking your career to new heights. If you are interested in attending one of our Center programs or if there is ever anything we can do for you, don't hesitate to reach out.

Thank you and Boiler Up!


Allan Gray
Purdue University Center for Food and Agricultural Business
Congratulations to Carmella Rashed-Dawes (2010-12) who recently named Global Director of Regulatory Affairs for Bombo QSR!
Do you know someone that would be a good fit for the MS or MS-MBA program? Enter their details below so that we can reach out to them with resources and assistance.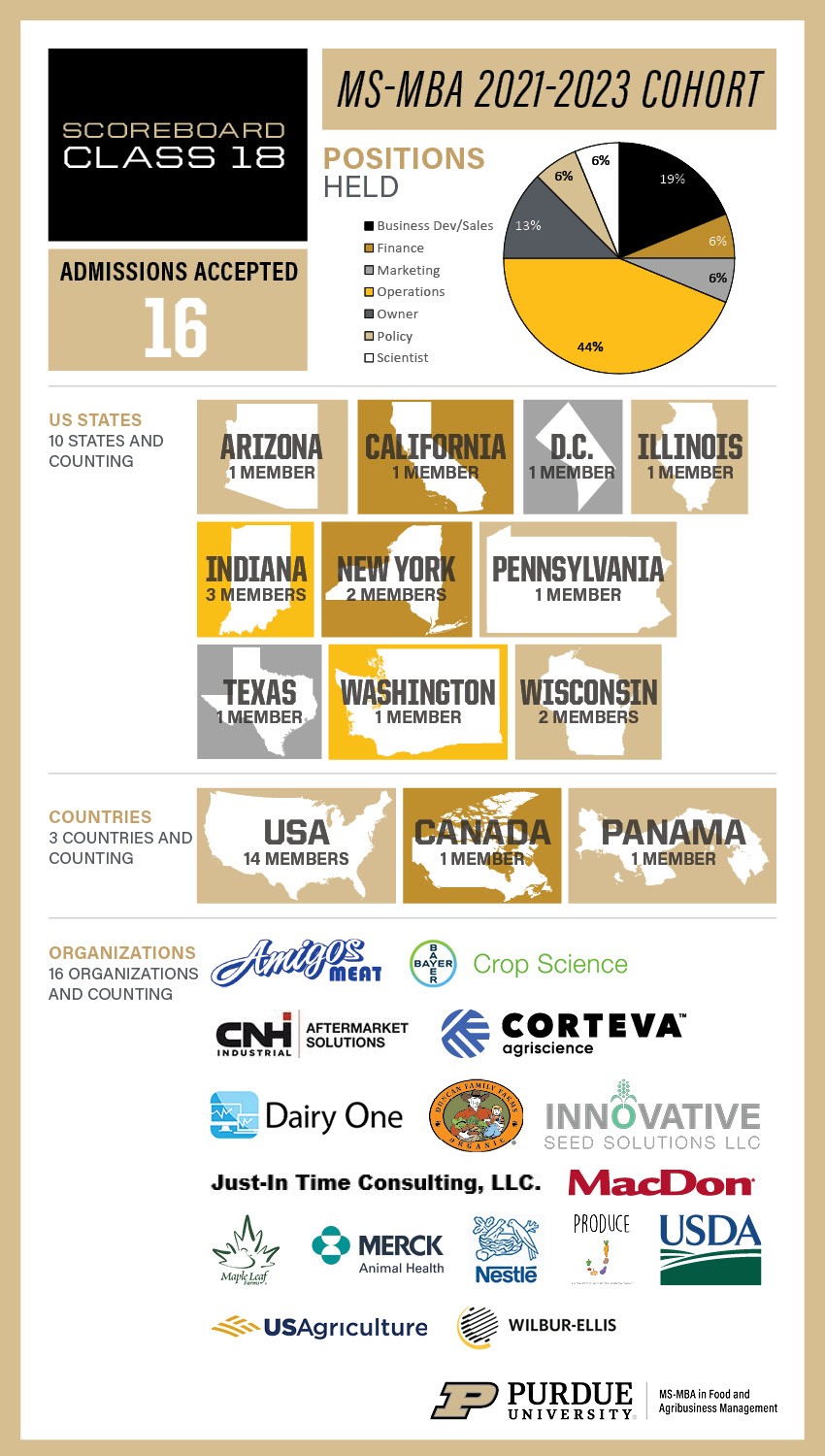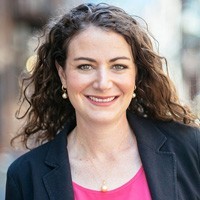 Michelle Klieger
Founder, President, and Chief Seed Strategist, Stratagerm
Remember way back to when you were learning to tie your shoes or braid your hair? The way the shoe strings or sections of hair weaved around each other was purposeful. Odds are, if you tugged at one of the shoe strings or strands of hair, all of your hard work would be unraveled. Your strings or sections of hair were bound together to form exactly what you were looking for ­— a perfectly tied knot that you hoped would stay put all day, or a perfectly bound braid. 
Looking back on her career thus far, Michelle Klieger, a 2015 MS-MBA alumna, views her MS-MBA degrees similarly to the art of tying shoes or braiding hair. Her degrees have served as a common thread, weaving their way into forming her career and helping her achieve her goals in many ways…
Tony Salas
CEO and Co-Founder, Shared-X
Tony Salas graduated from the program when it was still known as the EMBA in Food and Agribusiness.  Tony has had a fascinating career arc since finishing the program.  Tony has used his technical background (Ph.D. in Agronomy from NC State) and business background through the program to create a stellar international consulting career.  In addition, Tony served as the Former Head, Peruvian Agriculture R&D Institute as part of the Peruvian government's agriculture department.  Today Tony is the CEO and a cofounder of the international impact farming operation called Shared-X.
Shared-X grows high-value specialty crops in emerging countries with two central objectives: first, to generate investor returns on its own farms, and second, to lift out of poverty the smallholder farmers in its communities. Shared-X aims to crack the code of the "yield gap" – the astonishing difference in levels of agricultural production between developed and emerging market farmers. Shared-X collapses the yield gap by deploying advanced, sustainable farming techniques and marketing methods, and then sharing them with its neighbors.
Tony says, "At Shared-X, we address the persistent poverty of smallholder farmers in emerging countries. Our commercial formula – growing high value specialty crops at high yield and directly selling them at international price levels worldwide, thus transferring yield and price benefits to our associated growers – is custom-designed to lift smallholder farmers out of poverty, even as it generates returns for our investors."
Allan Gray, director of the MS/MBA program was fortunate to visit Shared-X's coffee farms in Peru in February.  He says, "I didn't really know much about impact farming until Tony introduced me to Shared-X.  To be there and see the business model in action is truly inspirational.  Tony and his team are running a very successful business in a difficult environment.  Yet, you can sense from every person involved in the company that the mission is so much more than just being profitable.  The smallholders associated with Shared-X are seeing life changing improvements in their own farms productivity and profitability as a direct result of working with Tony's team to improve their agronomic practices and participating in the international markets that Shared-X is able to access.  It sounds corny but the experience was truly impactful to me."   
Need to Update Your Contact Info?
Contact Information Update Form